Austin Stump GrindingAustin Tree Removal
Stump grinding is an often over-looked service offered by tree care companies.
In many cases, the property owner will pass on the stump removal, only to be faced with an ugly reminder of a lost tree for years to come. Whether you remove a dead tree for safety or a live tree for some other site-specific reason, the stump will remain effectively altering the landscape usage of that area.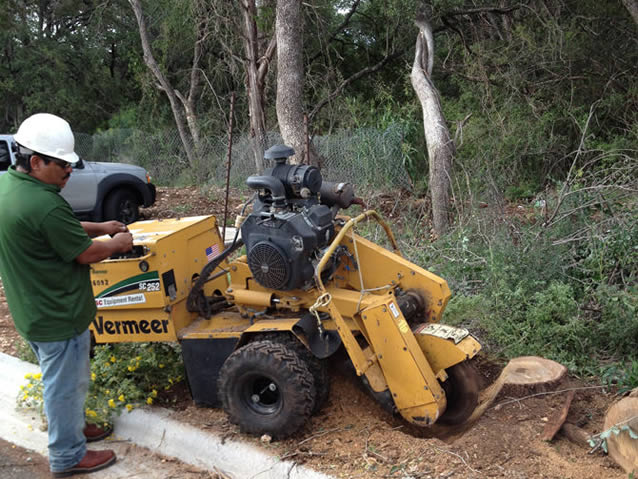 Stumps can take many years to decay and break down by natural processes. By physically grinding the stump below grade, you can replace the stump with a nice growing medium. Whether you desire turf grass, new plant material, or just a layer of mulch, grinding the stump to below grade is the best way to achieve the finished look you desire.
In many cases we are able to remove the unwanted stump with minimal disturbance to the surrounding landscape. The grinding method of stump removal is far less demanding than digging up the stump, and much less destructive than using a tractor to pull it out.
We Can Help - Call Today 512.971.5070